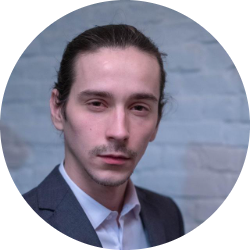 Zoran Spirkovski
✕
Followings
You are not following anyone yet.
2.96417
MPXR
MPXR is your soulbound, non-liquid, non-transferable token: it is your reputation score, and it can be obtained through interaction with content on the platform. It is your reward for helping the decentralization process. You can use it to vote, claim a job, or request content in our Content Factory.
About
Published Content

(2)

posts

(0)
Biography
Zoran Spirkovski is a seasoned CMO and owner of Crypto-News.net, specializing in blockchain and AI. With a decade in digital strategy, he combines analytical acumen with innovative marketing to navigate the fast-paced tech landscape.
Interests
Blockchain development
Design
Governance
Art
Journalism
AI Art
Fitness technologies
There are no drafts yet
To get started go to the content factory and write some content it will automatically get saved here