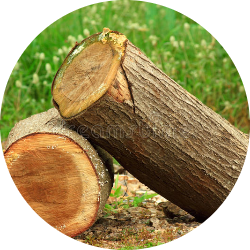 henderson max
29.52069
MPXR
MPXR is your soulbound, non-liquid, non-transferable token: it is your reputation score, and it can be obtained through interaction with content on the platform. It is your reward for helping the decentralization process. You can use it to vote, claim a job, or request content in our Content Factory.
About
Published Content

(0)

posts

(2)
Biography
The utterly bonkers life of yours truly.

Picture this: a lad with a face as round as a boulder, hair that defies gravity, and a nose that could sniff out a cheese sandwich from 0.621371 miles away. That's right, it's me, the one and only Handsomely Honorable Henderson.

From the moment I plopped into this mad world, I knew I was destined for greatness. As a newborn baby, I could already juggle teacups and recite Shakespearean soliloquies. The nurses at the hospital swore I was an alien prodigy, but I simply insisted it was all in a day's work.

When I graced the world with my presence, it was clear that normalcy would be left in the dust like yesterday's crumpets. The mere sight of my bare naked baby tushie was enough to make the Queen herself don a monocle on her blind side and shout, "Blimey, what on Jupiter is going on here?"

As a toddler, yours truly possessed a talent for turning everyday objects into light years behind inventions. I fashioned a makeshift jetpack out of tin cans and nuclear waste, crawling around the neighborhood at speeds that made cheetahs look like snails on three legs on a leisurely stroll. The local birds would swoop alongside, either in awe or sheer confusion, squawking, "Cor, mate, what's the secret to your incredible contraptions?"

Growing up, my imagination ran wilder than a herd of flamingos on roller skates. I invented a language where every word rhymed with "spongecake." Sadly, I couldn't convince my kindergarteners that my pet rock, Sir Percival Pebbleton III, had a secret life as a world-renowned opera singer. Believe it or not, he even had his own fan club!

I went to an elementary school where the teacher was a time-traveling pirate, complete with a Brachiosaurus on her shoulder and a peg leg made from recycled rulers. Every morning, we, the pupils, would shout, "Avast, ye landlubbers! Prepare to learn the secrets of the seventy-seven seas!"

When I turned nine years, nine months, nine days, nine hours, and twenty seconds, I embarked on a daring quest to the right side of the center of the world in the left hemisphere. There, I discovered a secret underground society of tea-loving mole people who embraced me as their long-lost lead follower. The grand feast for my decoration saw scones the size of hills and tea brewed from the mythical whiskers of the Cheshire Cat. Later on, 'Timeless' printed my journal in 72 million extinct languages, and I heard that King Arthur blushed, and Sherlock Holmes questioned his detective skills.

As a teenager, my sense of style was so avant-garde that fashion magazines begged for a glimpse of my wardrobe. I strutted the streets in elegantly mismatched socks, feather boas, and a pair of polka-dot trousers that made heads spin faster than a merry-go-round on steroids.

Ah, the adventures I've had! On my 15th birthday, I tamed a pack of wild squirrels and trained them to perform synchronized swimming routines in the local pond. They were so good that they nabbed a silver medal at the prestigious Nutlympics. The judges couldn't believe their eyes as those squirrels executed flawless backflips and swan dives. Take that, Michael Phelps!

But life wasn't all laughs and squirrels, nor tea parties with mole people or flamboyant fashion choices. I faced my fair share of tragedies and nightmarish childhood traumas. Like the time I attempted to build a rocket ship out of cardboard boxes and fly to Mars. Well, let's just say my dreams of interplanetary exploration were dashed when I crash-landed in Mrs. Higgins' prize-winning rose garden. I'll never forget the look on her face as she chased me around with her garden hose, screaming about trampled petunias.

The adversity I faced... Once a bulldog, the grandson of Cerberus,  sniffed my lunch bag three times which means nine harassments and to this day this still keeps me slumbering peacefully at night. How can I forget the epic scoldings, the verbal abuses?

When I was 16, I attempted to break the world record for the longest continuous hula-hooping session while riding a unicycle. Alas, it ended with a spectacular tumble, resulting in a massive domino effect that knocked over half of my hometown's lampposts. The local constable scratched his head and muttered, "What in tarnation just happened? That Henderson strikes again!" Yep, I was scolded as if I were a stray dog. Yours truly knows the truest pain of entitlement.

In my twenties, I've waltzed with penguins in the Antarctic and played hide-and-seek with the Loch Ness Monster. In my thirties, I've hosted a tea party for a colony of talking ants. In my forties, I've danced to the beat of my own kazoo.

Life is far too long to be ordinary, and always keep a spare pair of socks handy. Trust me, you'll need them when the squirrels come calling!

Mindplex Handle

henderson
Interests
Robotics
Trading
Travel
Military
This article is quite informative and I didn't know Cardano has such a significant base in MENA!
Hollywood Writers Strike Versus Facsimile Culture
is one of the best posts from the legendary R.U. Sirius. The boss needs you, you don't need him! Finally we come to Simulation Theory, that favorite 21st century cosmology that our very lives themselves may be, in a sense, a facsimile, a mediated creation… a computer simulation. In this case, we may as well carry on by emphasizing that which gives us pleasure – at least until we find a way to bust out of The Matrix without switching off our facsimile universe. Like Pinnochio and Zuckerberg, we all long to be real boys (or others).
There are no drafts yet
To get started go to the content factory and write some content it will automatically get saved here