First spaceship-airplane announced today
Nov. 03, 2023.
1 min. read
Interactions
World's first runway-capable spaceplane, booked for cargo and later crew to the ISS
RELATED NEWS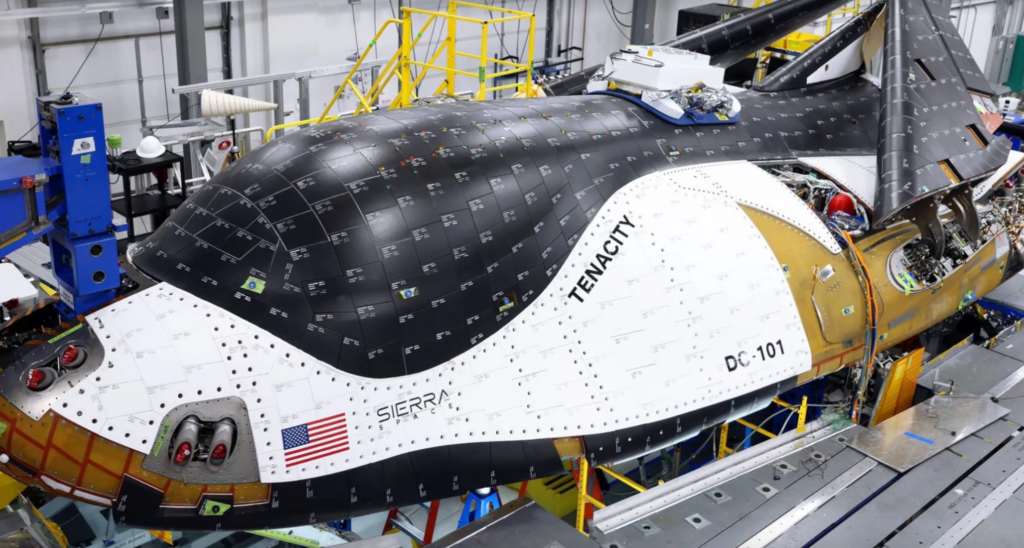 Sierra Space announced today "Dream Chaser," the world's first combined spaceship and airplane.
Dream Chaser can land at compatible commercial airports and deliver (in the future, crew) to and from low-Earth orbit (LEO), according to the company.
Described as "the world's first runway-capable spaceplane," Dream Chaser is supported by a contract with NASA to resupply the International Space Station. The construction is now complete and it will ship to NASA's Neil A. Armstrong Test Facility in Ohio for environmental testing in coming weeks, the company says.
Cargo missions to the ISS

The inaugural Dream Chaser spaceplane will participate in seven initial cargo missions to and from the International Space Station, carrying essential supplies such as food, water and scientific experiments. One of Dream Chaser's groundbreaking features is its capability to safely return critical cargo to Earth at fewer than 1.5g's, ensuring the preservation of invaluable payloads, Sierra Space notes.
The launch is planned to occur from NASA's Kennedy Space Center. Sierra Space's launch provider, United Launch Alliance (ULA), will carry Dream Chaser into orbit on the second Vulcan Centaur rocket. Tenacity's maiden resupply mission will culminate with the vehicle's return, landing at the historic NASA Space Shuttle Landing Facility.
Let us know your thoughts! Sign up for a Mindplex account now, join our Telegram, or follow us on Twitter.