SocialFi: Trade Friends and Influence People With These Five Projects
Nov. 15, 2023.
6 min. read.
Interactions

Explore the dynamic realm of SocialFi with Friend.tech, Stars Arena, Open Campus, Hooked Protocol, and Twetch—reshaping how we interact, learn, and earn in Web3!
RELATED ARTICLES
In a recent article we discussed the rising popularity of social finance, also known as SocialFi or SoFi) in 2023. This fun and experimental new way of monetizing social networking has helped crypto degens entertain themselves during a bearish last 12 months, while providing a compelling new use case for Web3. 
Much of this year's hype has circled around Friend.tech, which tokenizes social media accounts kind of like a stock (don't tell the SEC) and allows account holders to create monetized membership groups in the process. There has been a bit of controversy around its founders' background and their role in a failed previous project named Kosetto (giving off some Do Kwon and Basis Cash vibes), however, it has certainly picked up organic traction despite this. 
What is it?
Friend.tech is a decentralized platform for monetizing your social influence through tokenization. Built on the Base Network (a layer 2 network developed by Coinbase), Friend.tech allows users to own, tokenize, and trade Twitter profiles. 
How it works
Friend.tech allows users to tokenize their online influence and attention and trade it as a token. The token was renamed from 'Shares' to 'Keys' in August. These Keys grant holders exclusive access to the app's built-in chat rooms and content from creators. Fans can support content creators by buying shares in their profiles in the form of 'Keys'.
Friend.tech users have chat groups that are similar to other apps such as Telegram. However, the difference is that group members must purchase Keys in order to access the group. A holder can sell the Keys if they want to leave the group, or earn a profit by trading the 'Keys'.
Team
Friend.tech was created by pseudonymous founder 0xRacer and his anon team.
They'd pulled in over $40 million in revenue by October 2023 and the app was at the time considered the biggest revenue-generating dApp on the Base network, and astonishingly, the 2nd biggest in all of crypto. It's no surprise then that a plethora of copycat projects soon tried to emulate their success.
Project 2: Stars Arena (Avalanche)
Stars Arena is a fork of Friend.tech, built on the Avalanche network instead of Base. It is a decentralized social finance platform that allows creators to monetize their work and enables followers to connect with their creators.
Main Purpose
The purpose of Stars Arena is to give creators a platform where they can monetize their content. Creators sell Tickets (similar to Friend.tech's Keys), which equate to shares of their platform, to their followers. Followers can buy and sell the creators' tickets using the AVAX cryptocurrency.
How Stars Arena Works
Stars Arena allows users to have fractional ownership of Twitter profiles of content creators, influencers, or celebrities. By purchasing Tickets, users have the right to engage with content creators in a more personalized way.
Ticket holders can communicate with content creators via direct messages. Content creators can upsell the price of their Tickets by using various methods such as offering valuable info with restricted access. The platform has a tipping feature that enables users to reward creators.
Stars Arena has a referral program where users can refer their peers to the platform and earn a 1% commission on every trade made by their referrals.
Stars Arena Team
Stars Arena was launched by an anonymous developer with the Twitter handle @hannesxda.
Project 3: Open Campus (BNB Chain)
Open Campus is a decentralized education-focused social platform that brings educators, content creators, parents, and students under one roof. The Open Campus protocol is powered by the $EDU token. Built on the BNB network, the EDU token can be used for:
Paying content creators for their revenue share
Minting NFTs from educational content
Voting rights within the Open Campus ecosystem
Main Purpose
Open Campus is a platform that uses blockchain technology to build an education ecosystem. The platform decentralizes the creation of educational content so that students can access a wide range of learning material.
How Open Campus Works
Open Campus uses social incentives to promote the creation of valuable educational content. The platform works on the following premise:
Digital rights – educational content is minted as non-fungible tokens (NFT) to enable the wider community to participate in alternative, decentralized learning.
Decentralization – users can create and consume content whenever it suits them.
Immutable records – the platform uses blockchain technology to ensure that certificates and qualifications are permanently recorded on the blockchain, and can be easily verified.
By launching educational content as NFTs, content creators and their partners can earn revenue based on their contributions.
Open Campus Team
TinyTap, an Israeli company founded in 2012 by Yogev Shelly and Oren Elbaz, acquired Open Campus. Open Campus counts Animoca Brands, Mocaverse, The Sandbox, Hooked Protocol, and GEMS Education as its partners.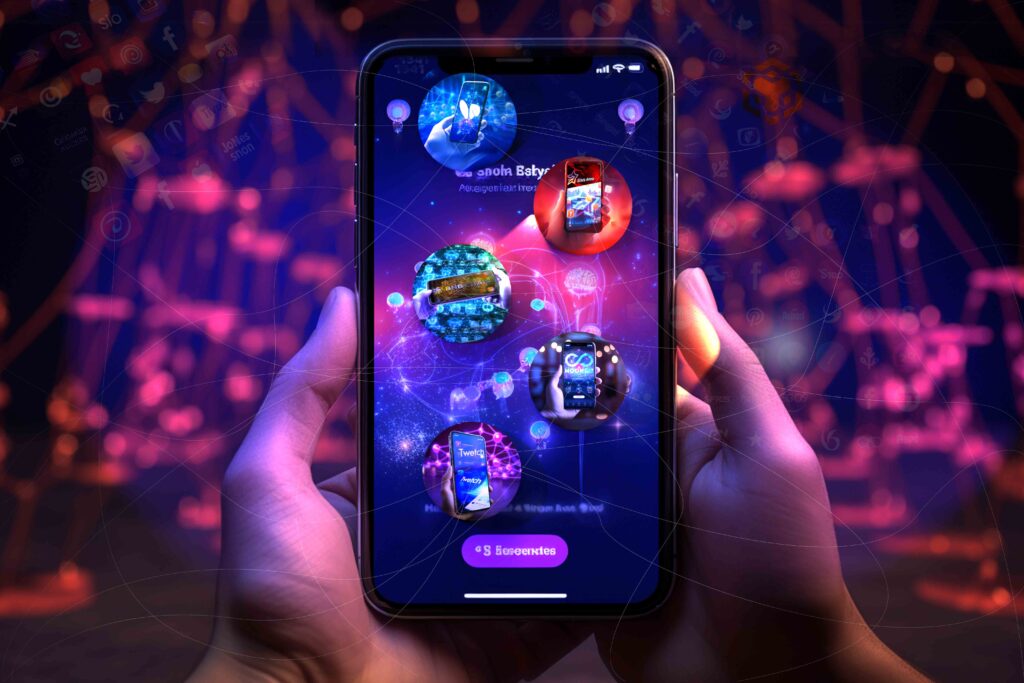 Project 4: Hooked Protocol (BNB Chain)
Hooked Protocol is an edutainment network that utilizes gamified and immersive learning experiences to accelerate Web3 mass adoption. 
How Hooked Protocol Works
Built on the BNB Chain, Hooked Protocol has bespoke Learn & Earn products that act as an on-ramp for attracting Web2 users to Web3.
The platform has built the following products to educate users about Web3:
Quiz-to-Earn
PoWT (Proof of Work and Time) Mining Game – a game that rewards users for contributing their effort and time to the Hooked Protocol ecosystem.
Social referrals – users are incentivized to invite other users to the platform
Stake and Swap – users can use the ecosystem's wallets to stake and swap their crypto.
$HOOK, a BEP-20 token, is the platform's governance and utility token. It has a market cap of nearly $50 million as of November 2023. 
Hooked Protocol Team
Hooked Protocol founding and leadership team consists of three known people:
Founder – according to LinkedIn, founder Jason Y has over ten years of experience in internet and growth strategy.
CTO – Mike Y has strong engineering skills that encompass financial services and consumer product development.
CMO – Jess L, who previously worked for leading tech firms in Silicon Valley, is proficient in marketing, strategy, and business development.
Hooked Protocol enjoys financial backing from Binance Labs and Sequoia. 
Project 5: Twetch (Bitcoin SV)
Twetch is a pay-to-earn Web3 social media platform where creators earn money for their content, and every bit of information is stored on the blockchain.
How Twetch Works
Built on the Bitcoin SV network, Twetch rewards creators using BSV. Creators need to have a wallet to receive micropayments for follows, likes, replies, and reposts.
Users earn payments from connecting their Twitter accounts to Twetch and posting from there. Users have to pay to post on Twetch, something that may discourage Web2 social media users who are used to posting for free. Every action on the Twetch platform needs to be paid for, since it is on-chain and incurs mining fees.
The native currency of Twetch is called Twetch Coin. Twetch also has an NFT marketplace and other features that include a BSV wallet, chat functions, and a jobs board.
Twetch Team
Twetch was co-founded by Billy Rose and Joshua Petty, who also serves as the CEO. Petty, who attended Purdue University, is the CEO of Ordinals Wallet. Petty and Rose have previously joined hands to co-found several firms such as Coindex and Area21.
Conclusion
While the recent slew of half-baked SocialFi applications might seem an opportunistic shout into the Crypto Twitter echo chamber, there's no doubt that entertainment-focused use-cases such as social media and gaming are potential keys to mainstream adoption for Web3.
By merging elements of the two and gamifying your social network interactions, SocialFi offers something unique and could be a precursor for the future of social networking.
Let us know your thoughts! Sign up for a Mindplex account now, join our Telegram, or follow us on Twitter.