Accelerated wound-healing ink uses 3D-printing pen
Jun. 02, 2023.
1 min. read
Interactions
Repaired mice wounds in just 12 days
RELATED NEWS
Researchers in China and Singapore have developed a wound-healing ink that can actively encourage the body to heal. The ink can be spread into a cut of any shape using a standard 3D-printing pen. In mice, the technology nearly completely repaired wounds in just 12 days.
This method accelerates the natural healing process, in which extracellular vesicles (EVs) secreted from white blood cells play important roles in promoting blood vessel formation and reducing inflammation during healing.
PAINT treatment process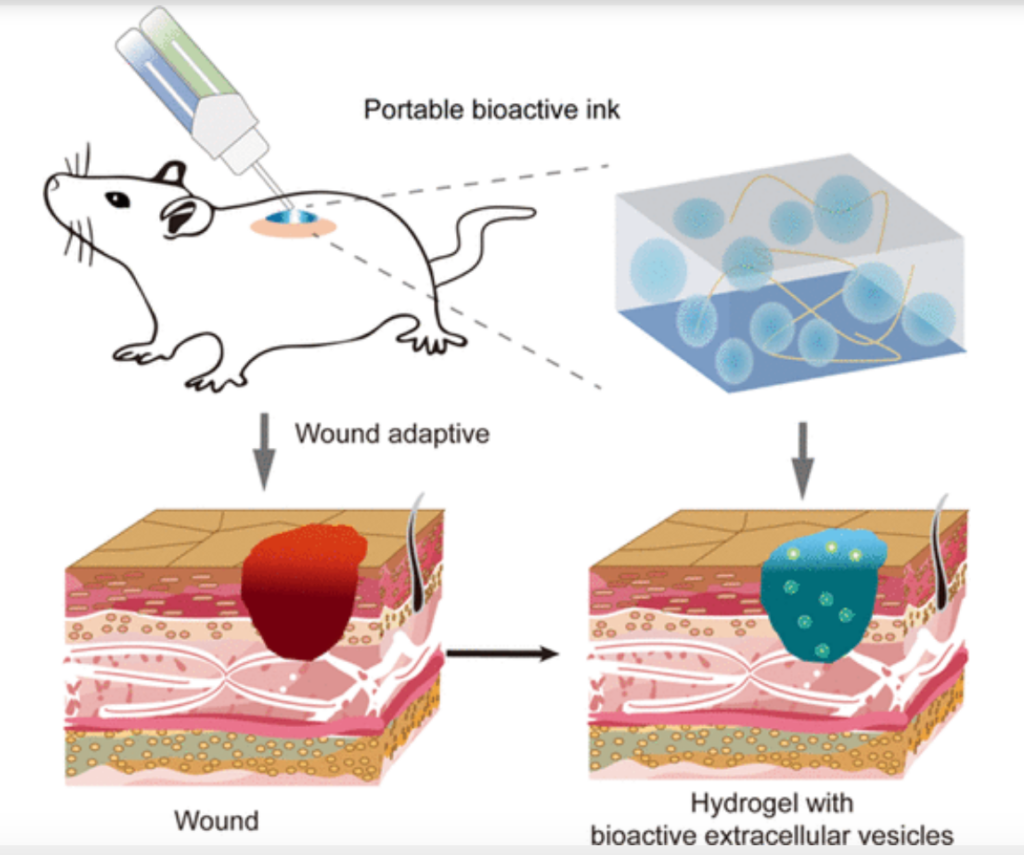 The team developed a system called PAINT (portable bioactive ink for tissue healing) using EVs secreted from macrophages combined with sodium alginate. These components were combined in a 3D-printing pen, mixing at the pen's tip and forming a sturdy gel at the site of injury within three minutes.
The EVs promoted blood vessel formation and reduced inflammatory markers in human epithelial cells, shifting them into the "proliferative" (growth) phase of healing.
Citation. Paintable Bioactive Extracellular Vesicle Ink for Wound Healing. ACS Appl. Mater. Interfaces 2023, 15, 21, 25427–25436. May 19, 2023. DOI: 10.1021/acsami.3c03630
Let us know your thoughts! Sign up for a Mindplex account now, join our Telegram, or follow us on Twitter.