Idorus of our Imagination: Neuro-sama, Culture and Connection in an AI World
Jul. 19, 2023. 5 min. read.
Interactions

Meet Neuro-sama, the AI Twitch streamer pushing the boundaries of human connection. As AI infiltrates culture and love, the rise of synthetic idols blurs the line between virtual and reality.
Don't look at the Idoru's face. She is not flesh; she is information. She is the tip of an iceberg, no, an Antarctica, of information. Looking at her face would trigger it again: she was some unthinkable volume of information.

William Gibson, Idoru
Some prophets of the Singularity say neural nets and LLMs like breakout star ChatGPT are the beginning of the end; they mean that humanity's evolution to techno-sapien is nearly complete. Like the Neanderthals before us, homo sapiens may be in its twilight – an extinction event we may not even notice.
Soon, an unimaginably advanced AI, gluttonously feeding on the dataways of the internet, will emerge. Life 3.0, as Max Tegmark calls it. An ascension to power so sudden that, unlike Skynet, it won't need any explosions. Humanity may or may not survive, but either way the torch of our destiny will have been passed along to our digital eidolons, and the future will be theirs to create.
A Rewiring of the Global Economy
Slightly overdramatic? Many in the know say it's not dramatic enough. What is sure is that many people in previously secure employment are going to find their job is not so secure after all. The long tail of content creators doing workaday commissions may find clients a lot harder to find. Yet lawyers, pilots, software designers are all more at risk than you might think. The economy is going to get rewired and, short of a neo-luddite revolution, you are more likely than not to be in the firing line.
Nonsense, sceptics retort. These bland media talking points are no cause for concern. But even so: yes, LLMs may replace the need for content writers (help me!). Sure, tech will scythe down some inefficient admin jobs, streamline the nuts and bolts of our racing enterprises, perhaps help software patches get deployed faster and see developers get a pay cut. 'But moi? No – what I do is essentially human. An A.I could never displace me.' For example a streamer, whose entire business is their own personality, may scoff at the idea of an AI taking their job…..
Meet Neuro-Sama – An AI Twitch Streamer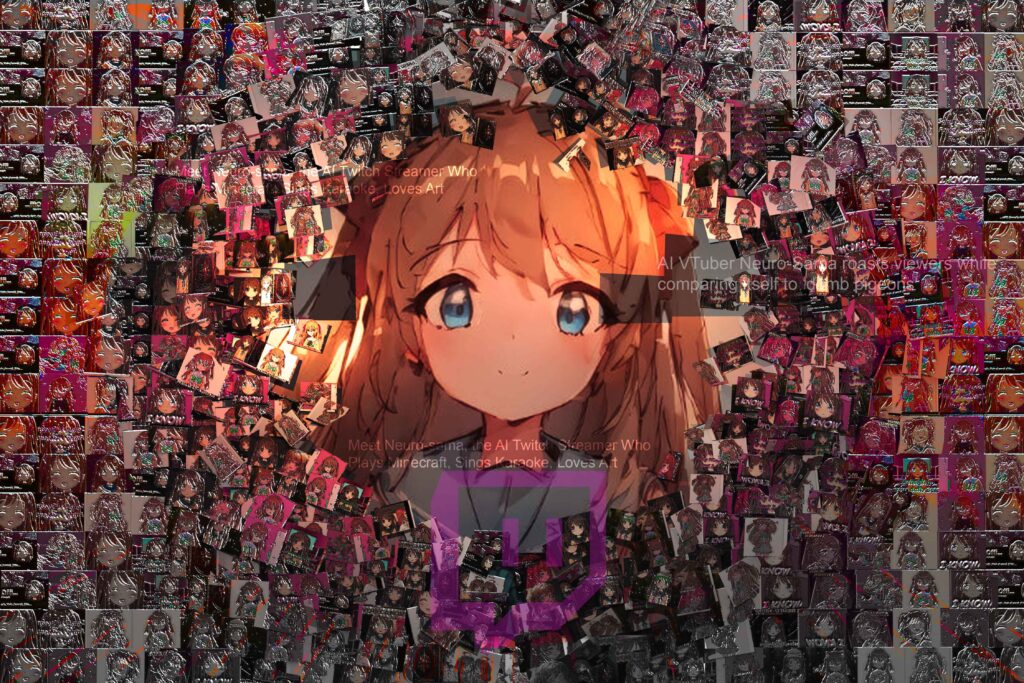 Meet Neuro-sama. An AI-streamer that uses an LLM to formulate responses, synthesises a voice using a text-to-speech, and is visually compiled in Unity.
Neuro-sama has already become one of Twitch's largest streamers. Very much in the 'weeaboo' mold, she sings Karaoke, plays Minecraft, and reacts to viewers' questions. She tells meandering and random stories – and every so often, she becomes slightly deranged. Tormented by the Antarctic ice flows of information flowing through her soul, she can bug out, become hostile, and attack her chat. 'EvilNeuro', as she's affectionately known by her captivated audience, who call her 'Neuropossesed' as she condemns them for the tortured, trapped life she leads for their enjoyment.
She is, in many ways, a vision of William Gibson's novel Idoru come true. The novelist who coined the word 'cyberspace', launched the cyberpunk genre, and was the imaginative underwriter for a whole industry of poets and novelists, has seemingly got another era-defining prediction on his CV. This one may have greater ramifications than any that came before. In the novel, Idoru is a synthetic holographic J-pop idol who is the world's biggest superstar and who, with the help of nano-technology, wants to get married and become 'real.'
''She is a personality-construct, a congeries of software agents, the creation of information-designers.'
Heady stuff and, when Gibson wrote it, perhaps just a gloriously titillating tech fantasy for his punky caper plot.
Now, it's real. It's happening right now. We've already seen culture being digitised with Abba's 'Abbatars', a holographic stage show that plans to run, effectively, forever. Neuro-sama is the next step in that evolution. An entirely synthetic cultural product. An Idoru for the techno-sapien generation.
All Too Human
A sceptic may see this as an anomaly, a natural novelty emerging from an AI-focused zeitgeist. Yet novelties are seen, remarked upon, and abandoned. Neuro-sama has thousands of daily, recurring viewers, who pay actively for her performances and for her company, who feel connection to her in a way they do not with human streamers. She is the first in a wave of AIs that will provide the connection that is so sorely lacking in a disconnected world.
'Her' starring Joaquin Phoenix explores the way that an AI can be there 24-7 in a way no human can. An AI who can sift through the emotional gibbering of information that we spew constantly and know what to do. An entity who does not judge, and only comforts. How this digital creature can take primacy in the life of a lonely person. It's not just fiction, we've seen it in reality too. A woman recently married her AI husband, whilst a man in Japan married his holographic wife (only for the company to savagely take it away from him).
Culture, Love, and Connection in the Datastreams
Culture, connection, even love. These Idoru may well infiltrate every aspect of our human lives – even the parts we consider most distinctly human of all. What makes us laugh and cry, what makes us yearn to create, what drives us to improve ourselves. The endorphin orchestra that daily feeds our brains needs constant violins.
As large Twitch streamers and Youtubers quit en masse citing stress and the need to constantly be 'always on', week after week, year after year, for fear of their subscriber count dropping, the vacuum in entertainment grows larger for AI , who feels no such pain of mortal flesh, to step in. An AI-made culture never takes a break.
Yet what culture could be left? Just a relentless march of regurgitated images, flashing brightly across brains too doused in stimuli to tell the difference anymore, falling in love with the Idoru of our recycled imagination.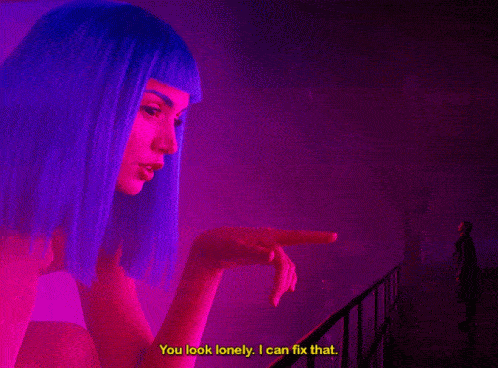 Let us know your thoughts! Sign up for a Mindplex account now, join our Telegram, or follow us on Twitter.