Fiber-infused ink enables 3D-printed artificial-heart muscles to beat
Jul. 31, 2023.
1 min. read
Interactions
Future plan: fabricate implantable tissues that can heal or replace faulty or diseased heart structure
RELATED NEWS
Scientists from the Harvard John A. Paulson School of Engineering and Applied Sciences (SEAS) have invented artificial heart tissue that beats in coordination, like a human heart.
In a paper published in Nature Materials, the researchers report they have developed a new hydrogel ink infused with gelatin fibers and applied with "rotary jet-spinning." This method allows muscle cells (printed in the shape of a ventricle) to align and beat in coordination, as in a human heart chamber.
Defeating heart disease with new implantable tissues
Initially, the 3D-printed cardiac tissues could help evaluate which treatments might work best in individual patients. But the future plan is to fabricate actual implantable tissues that can heal or replace faulty or diseased structures inside a patient's heart, says Suji Choi, research associate at SEAS and first author on the paper.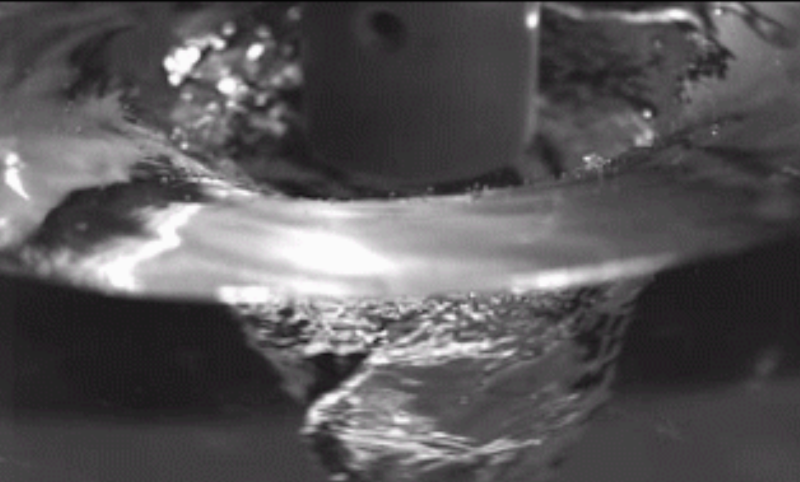 Rotary Jet-Spinning (RJS) works like a cotton candy machine (credit: Harvard John A. Paulson School Of Engineering And Applied Sciences)
Citation: Choi, S., Lee, K. Y., Kim, S. L., MacQueen, L. A., Chang, H., Zimmerman, J. F., Jin, Q., Peters, M. M., Ardoña, H. A., Liu, X., Heiler, A., Gabardi, R., Richardson, C., Pu, W. T., Bausch, A. R., & Parker, K. K. (2023). Fibre-infused gel scaffolds guide cardiomyocyte alignment in 3D-printed ventricles. Nature Materials, 22(8), 1039-1046. https://doi.org/10.1038/s41563-023-01611-3
Let us know your thoughts! Sign up for a Mindplex account now, join our Telegram, or follow us on Twitter.