The Singularity Obsessed AI Hacker in Antero Alli's Last Film Blue Fire is Only The Beginning
Sep. 08, 2023.
9 min. read.
Interactions

R.U. Sirius talks to filmmaker and artist Antero Alli about life, consciousness, and making his last-ever film.
I suppose the way to get Mindplexians interested in Antero Alli – author, theater producer, experiential workshop leader and film director – is through his ties to Timothy Leary and Robert Anton Wilson starting back in the 1980s, where that pair were advocating transhumanist slogans like Space Migration, Intelligence Increase, Life Extension.
But the reality is that Alli has carved his own path as a writer, a thinker and director. And as he slowly exits corporeality, it's his film oeuvre that most fascinates me.
I recently spent a day watching several of his films and it struck me that I was looking at part of an entire body of work that has been largely neglected by those writing about and advocating for indie films. Alli's films may be about to be discovered. They certainly deserve substantial notice. There are hours of enjoyment and intrigue awaiting viewers.
And while enough of his films enclose neo-tech tropes like VR and AI to cause one or two commentators to toss out the buzzword "cyberpunk," these are all ultimately human stories leaning on depth psychology, Jungian symbolism, dreams and real experience.
In the preview for his latest film (and most likely his last) 'Blue Fire', Alli highlights the Singularity.
The central protagonist is an underground singularity-obsessed AI hacker. Scenes show male computer-freak social awkwardness, unrequited male obsession with a woman and a bad Salvia Divinorum trip (been there). Ultimately 'Blue Fire' is not a film about AI or the personalities of underground hacker archetypes. It's a film about human connections — connections made but mostly connections missed.
I interviewed Antero Alli by email.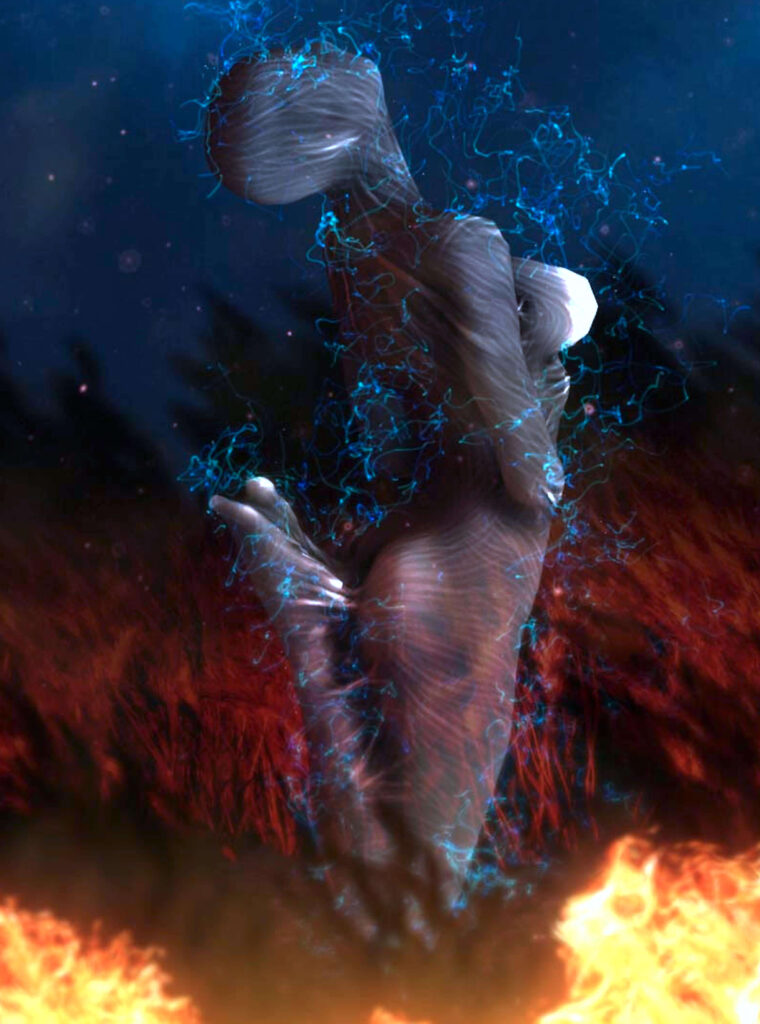 No fuck alls, no kisses goodbye, no regrets. I remain eternally grateful to have lived an uncommonly fulfilling life by following and realizing my dreams. At 70, this has proven a great payoff during my personal end times (I was diagnosed with a terminal disease and don't know my departure date).
BLUE FIRE Official site
https://www.verticalpool.com/bluefire.html
Antero Alli Films online
https://www.verticalpool.com/dvd.html
9/21 Portland premiere
Let us know your thoughts! Sign up for a Mindplex account now, join our Telegram, or follow us on Twitter.